"UNIVERSAL VISIONARY HERITAGE"
[Visiondium Inputs & Uploads]
---
---
Note:
These products with texts, attributes or labels are trademarks ( ™ ) of Cosmoscopia Club International (CCI) and its partners which may contain confidential and / or privileged information. You can send us inputs or suggests for evaluation. If you find the data incorrectly or in error, please notify us directly. The unauthorized copying, and unauthorized disclosure of such data and their content are not permitted.

---
[Concepts / revisions / updates: ] [ IP: ]
---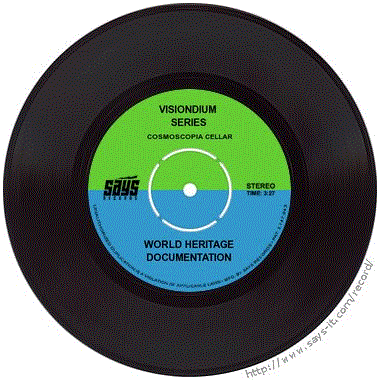 DROPBOX
---
Conference Special Booking Form
[Visiondium (Vision Compendium)]

∞
Visiondium Presentation Form
[Configure & upload your visionary inputs!]
---
Alternatively you can also put or upload all your complete files directly (including attachments) on our DROPBOX, here!]
Or try to put your input via: Alternative Form!
---
[Many thanks for agreeing to present at this conference.]
---